Thank you for visiting Nanba Cycles in Chitose!
Please check out the English FAQs for international visitors.
As you can see we provide below services almost for free,because we could be the last Japanese local people you might encounter before your departure and hope to share the last good memories and moments in Japan with you.
If you feel you want to pay (one of the most fiequently asked questions), please instead send something over to our daughter who loves hearing about foreign countries after your safe return.
Please have a safe trip and we hope you had a great time in Japan!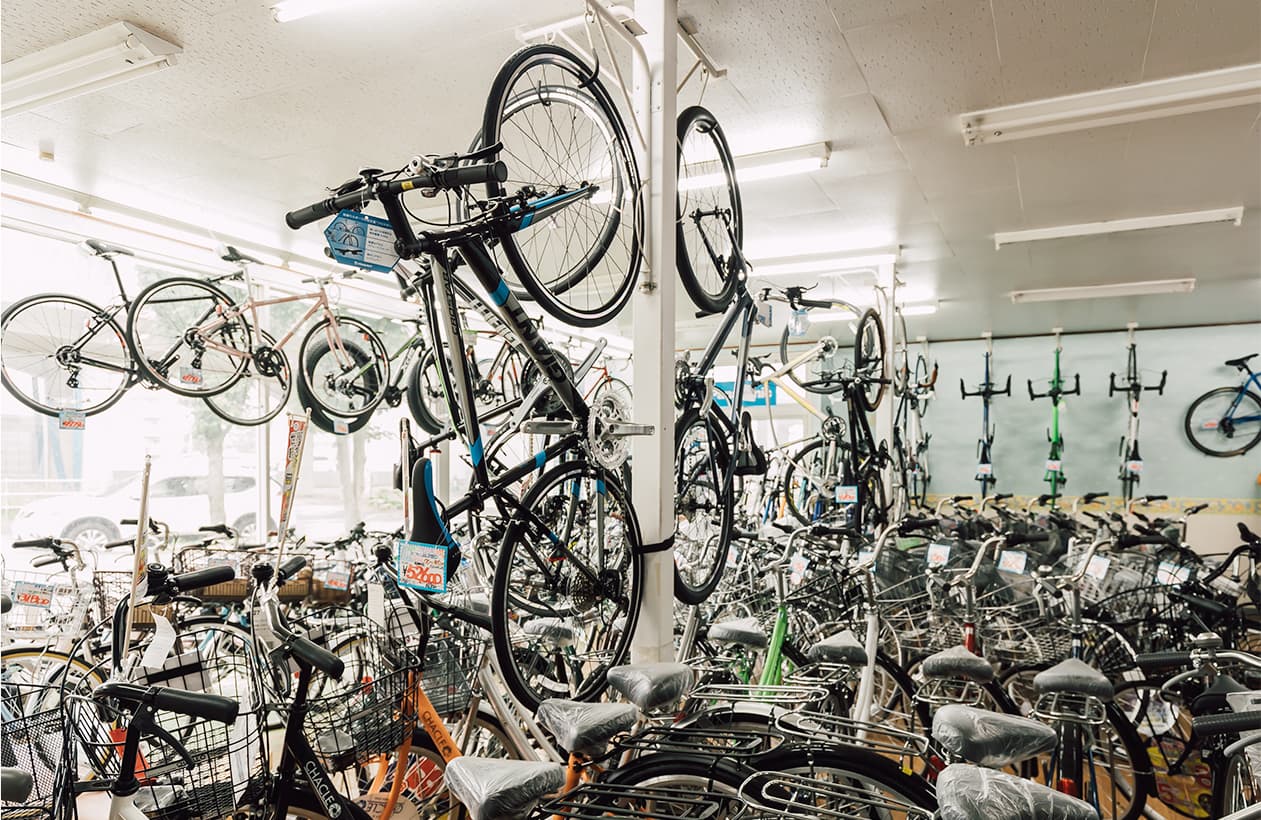 Q1.
Do you have bike boxes to check my bicycle in to the flight?
A1.
Yes we usually have free bike boxes stored to give to cyclists who need them.
Fee / FREE
Q2.
Can you pack the bicycles for us?
A2.
Yes we can do the professional packing for you with bicycle packing supplies, so your bicycles won't be damaged during flights.
Fee / JPY 1500
Q3.
Can I pack my bicycles by myself at your place?
A3.
Yes please feel free. You can use our packing supplies too.
Fee / FREE
Q4.
What are the limits on checked baggage?
A4.
Please check with your airlines for details as it depends on the airline, seating class or / and domestic / internatinoal.

We hear often that the recommendations for checked baggage are : advised maximum weight 23Kg (50.71 lbs),weight limit 32Kg(70.55 lbs),advised maximum size 158cm (62.2 in)length + width + height, limit 203cm (nearly 80 in).The limit of 23Kg is present because of similar limits in health and safety regulations. The airlaine mostly cares about the weight but not the size unless it's obviously bigger than the standard, and oversize / weight charge is around USD 100 per box.
Fee / FREE
Q5.
Do you provide transportation from here to the hotel?
A5.
Yes. We know that taxi / bus / trains will not allow packed bicycle boxs so we are happy to help transport within the city limits for free.
Fee / FREE
Q6.
Is there any other place we can pack and transport our bicycles?
A6.
The nearby outlet shopping mall " Rera " provides packing space and free shuttle bus to the airport. You need to bring your own boxes there.
Fee / N/A
ACCESS MAP
Hokkaido, Chitose, Tomioka 4-1-5, 066-0034 Japan
TEL. 0123-23-2721
EMAILE. cycle1964nanba@ezweb.ne.jp
OPEN. AM9:30~PM7:00